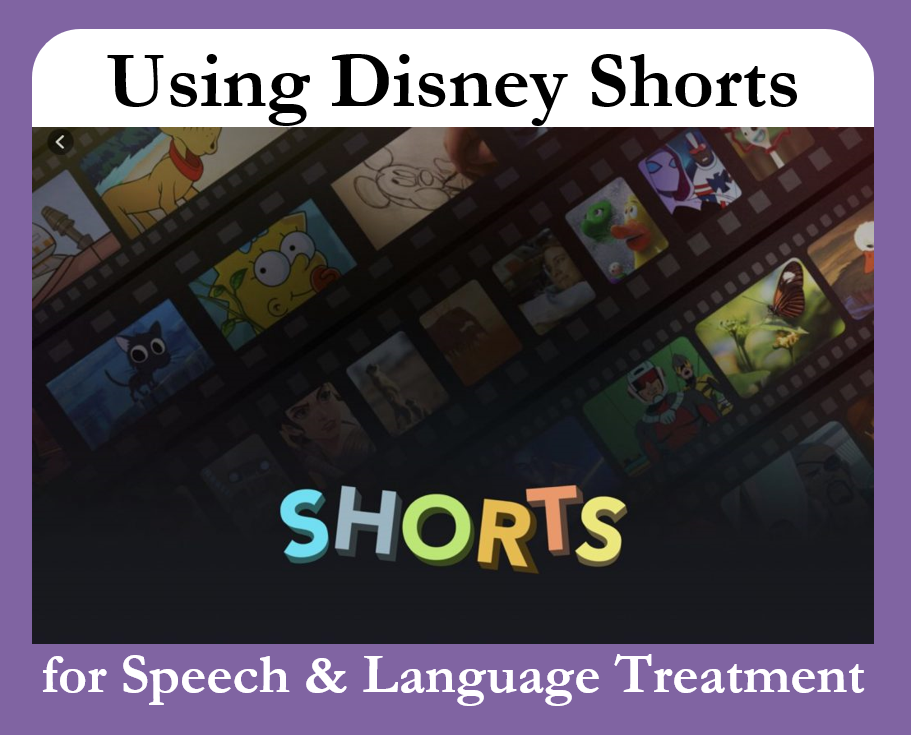 Disney shorts are the secret to my success with telehealth. When the word switched to online treatment due to the COVID-19 pandemic I started using these videos as an unstructured activity for grammar, pragmatic langauge, and narratives. Since then I've done lots of research about attention and brain waves during video calls and I find that it helps both my patients and me if we take a short video break half-way through our 45-minute appointment.
Here are some more ideas for working on irregular past-tense verbs.
Here are some more ideas for working on social skills.
Narrative Recall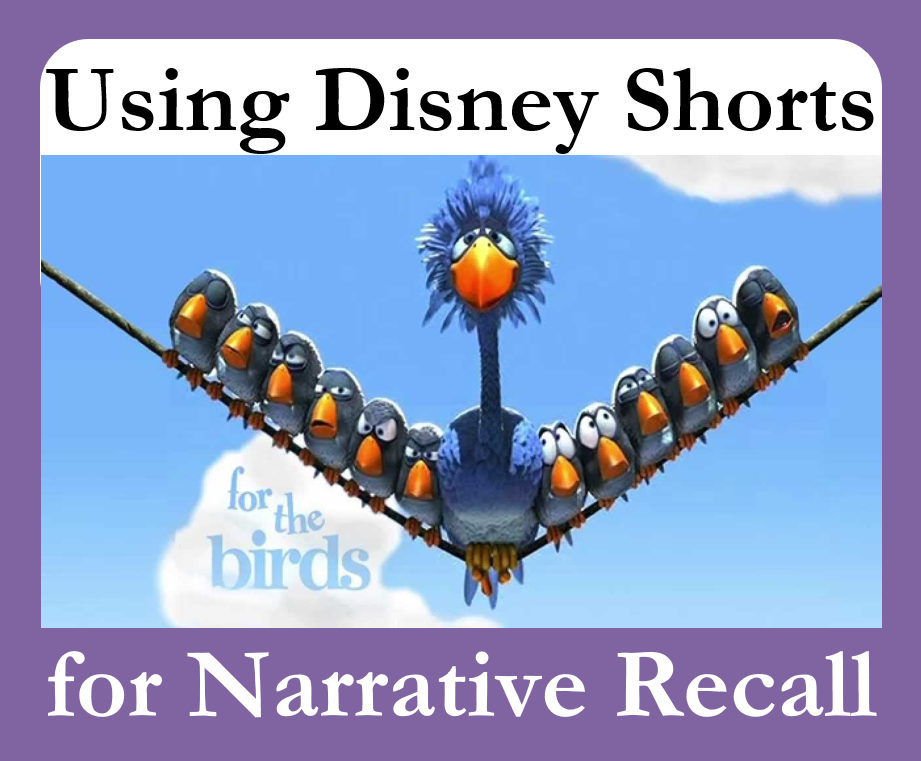 For years I struggled to find stories that were short enough to fit into appointments, yet had solid narrative structure. Many Disney shorts have a good narrative structure, yet they're often under 10-minutes.
To work on narrative recall with Disney short videos I watch the video with the child then switch over to my FREE narrative worksheet. If a child needs help I'll either re-watch part of the video or give the child an incorrect response ("Did the little birds want ice cream?"). If that doesn't help then I'll give the child hints ("The little birds were happy before the big bird landed"), ask them questions ("When the big bird landed on the wire the little birds all got squished together – what do you think they wanted?") or give them choices ("Did the little birds want the big bird to go or to stay?").
Here are some more ideas for working on narratives.
Want more ideas? Subscribe to my monthly newsletter!