My patients love using Calico Critters and Li'l Woodzeez during treatment! And I love that the kids are motivated to do their work while we play with them.
There are so many less expensive dollhouse sets! Yet, these are the most motivating that I've found. My patients have always tired of the other dollhouse sets I've used, but they rarely tire of these. I think it's because the dolls are animals, they're actually fuzzy, and the accessories are all so cute!
I originally bought the Li'l Woodzeez camper set (for $34.99) and the Li'l Woodzeez chipmunk family, which is apparently no longer available, (for $9.99) because I thought they were adorable, but I've since added pieces and sets to target various grammatical features.
Right now the biggest challenge is having the right toys disinfected and dry for the kids who need to work on specific targets. When I'm not able to keep it all straight and have it ready I'll either ask the kids if they remember about the toys we've played with before or hold them up (although, children usually want to play with a toy if they see it and it feels cruel to then tell them they can't. It's like literally "dangling it in front of them").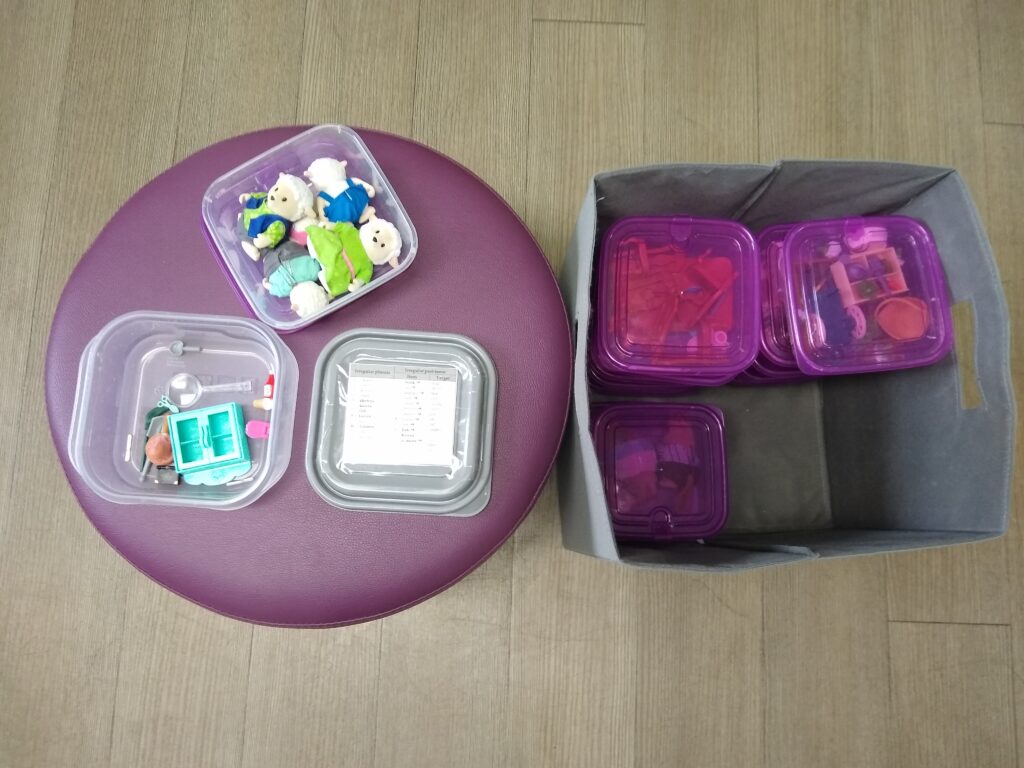 Here are some more ideas for targeting irregular past-tense verbs during play-based activities.
Here are some more ideas for targeting irregular plurals during play-based activities.
Articulation/Phonology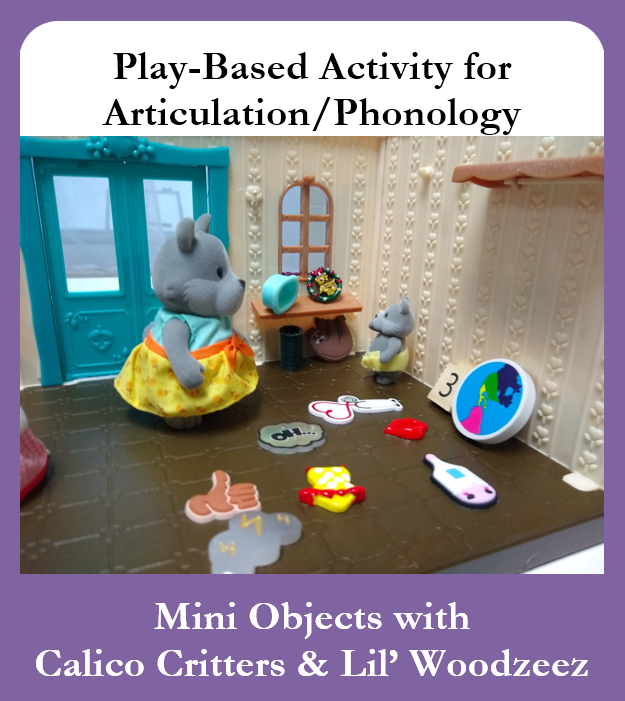 For patients who are working on articulation/phonology I use mini objects from Speech Tree Company (you have to get on the waiting list to be able to order them). For word-level I'll tell the child the critters are going to a store and then pretend to be a baby critter and ask about each item ("What's this?"). For sentence level I'll ask the child what happened after they get out of the store then ask things like, "Can you believe all the things that baby didn't know?" or even "She didn't know what a thermometer was!" to elicit more.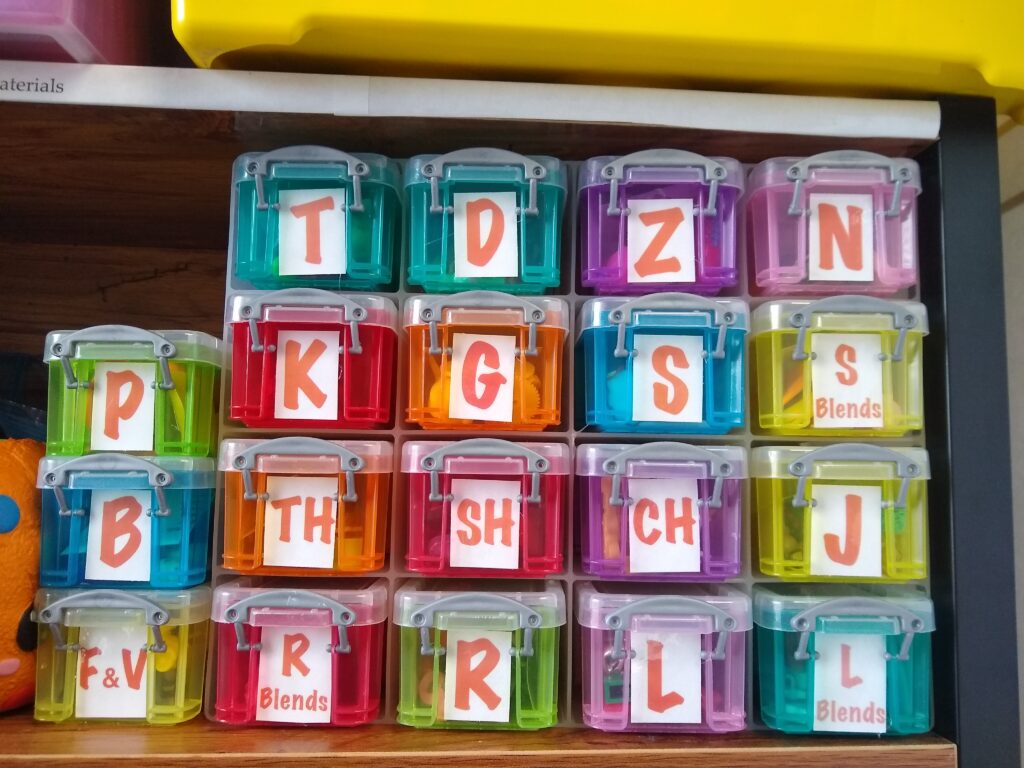 Here are some more ideas for addressing articulation in play-based activities.
Want more ideas? Subscribe to my monthly newsletter!