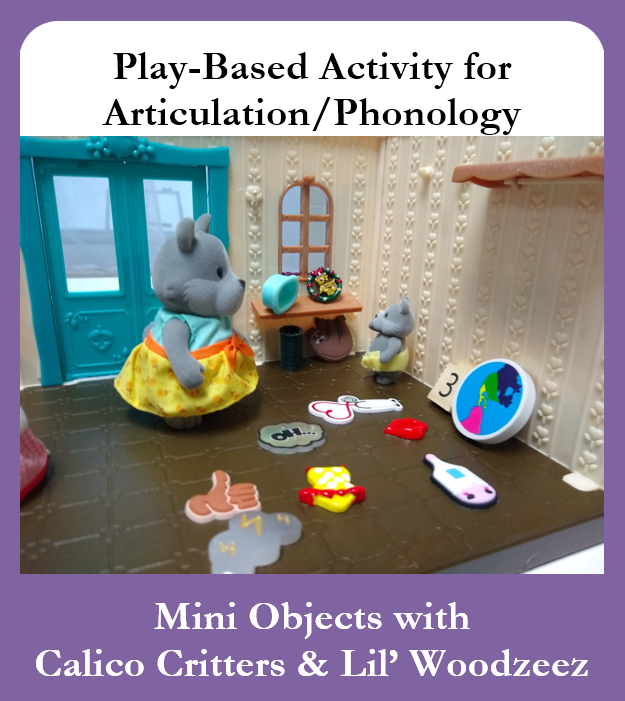 For patients who are working on articulation/phonology I use mini objects from Speech Tree Company (you have to get on the waiting list to be able to order them). For word-level I'll tell the child the critters are going to a store and then pretend to be a baby critter and ask about each item ("What's this?"). For sentence level I'll ask the child what happened after they get out of the store then ask things like, "Can you believe all the things that baby didn't know?" or even "She didn't know what a thermometer was!" to elicit more.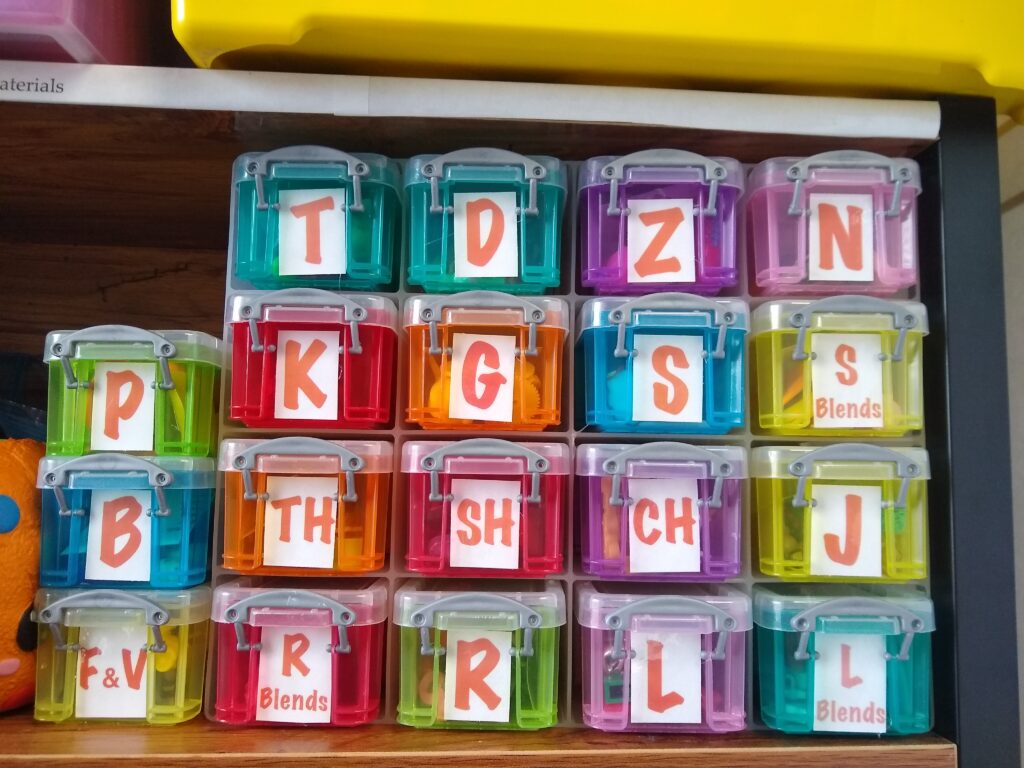 Here are some more ideas for addressing articulation in play-based activities.
And here are some more ideas for using Li'l Woodzeez and Calico Critters in speech and language treatment.