With so many of my patients now vaccinated I wanted to make sure I had lots of supports to help them sort through their emotions about the ongoing pandemic, continued inconsistency, and returning to in-person appointments. So I created a "tune-in corner" (though I usually just call it a "quiet corner," but I'm using it very differently than some quiet corners are used).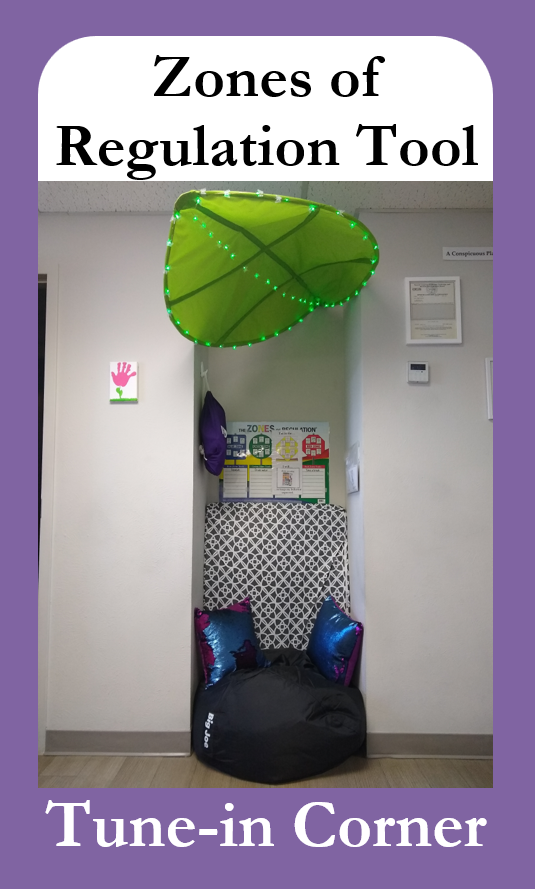 The "Tune In" time (instead of "time outs") is a part of the evidence-based discipline strategies from No-Drama Discipline by Dr. Daniel J. Siegel (professor of psychiatry) and Dr. Tina Payne Bryson (pediatric psychotherapist). I've combined this idea with the Zones of Regulation by giving my patients a place to calm down while sorting through their emotions, the causes of these emotions, and then identifying helpful responses for these emotions and the situations that caused them.
I got this disinfection-friendly beanbag, placed my mermaid pillows on it, hung my Ikea leaf canopy over it (more on that below) moved my Zones of Regulation poster (which seems to only be available in a set now) and my FREE poster companion behind it, and hung my fidget bag next to the poster. I ordered the bag customized off Etsy (the seller no longer makes them) and here's the variety pack of fidgets I started with.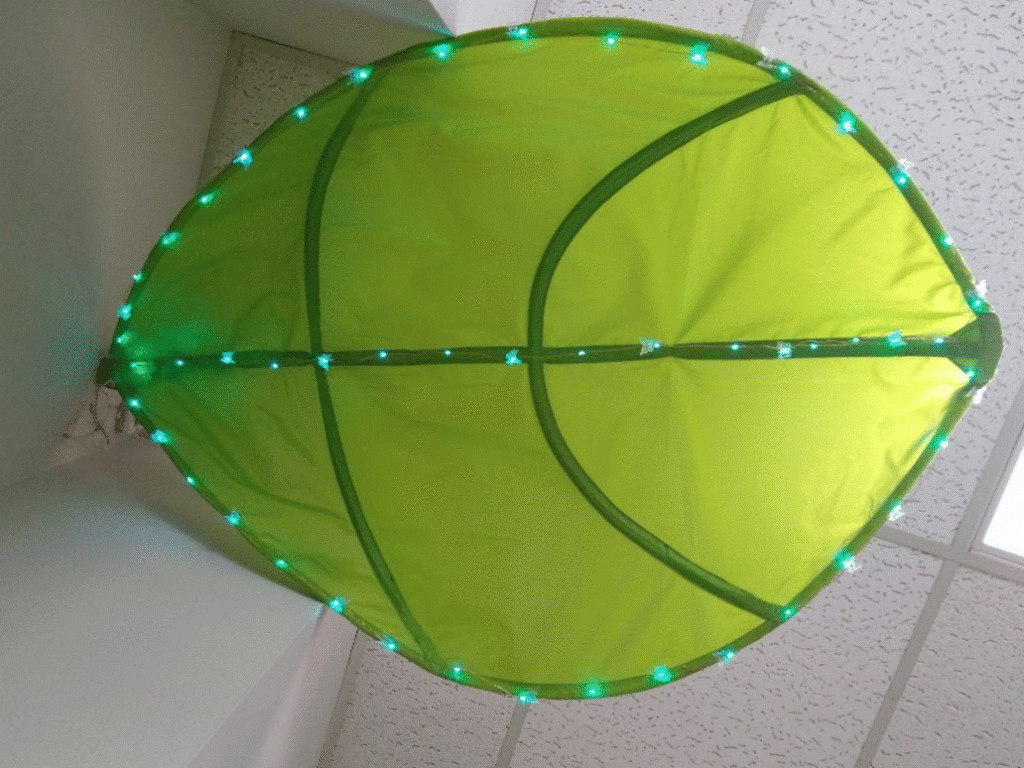 Here's the link for the canopy – I hung it by sewing fishing line loops through the front and back and then suspending the loops from the brackets made for suspended ceilings (here's a link to a similar product – mine were actually gifted to me). I then added these battery-powered and remote controlled lights by using these butterfly-shaped hairclips.
P.S. I'm excited that my urgency for items has calmed down enough to start buying less from Amazon! I'm not a fan of their business practices, but felt trapped into ordering from them during the pandemic.
Here are some more of my favorite Zones of Regulation tools.
Want more ideas? Subscribe to my monhtly newsletter!