To continue the topic from my blog last month, once children are able to identify others' emotions based on their facial expression they can then learn to identify their own emotions. Once they're able to do that then they're able to start identifying strategies to help keep their behavior "expected" by addressing their emotions as they arise. This is called "regulation" and I love using the Zones of Regulation for these steps.
I bought this great zones poster from the Social Thinking Store and had it laminated at my local Lakeshore Learning center for a couple of dollars. For some kids I have them use dry-erase markers to fill in ideas for tools for each zone, but I recently made this poster companion to go with it and the kids are really liking it. I've also added one of these plastic envelopes at the bottom to hold all the options I have for regulation tools.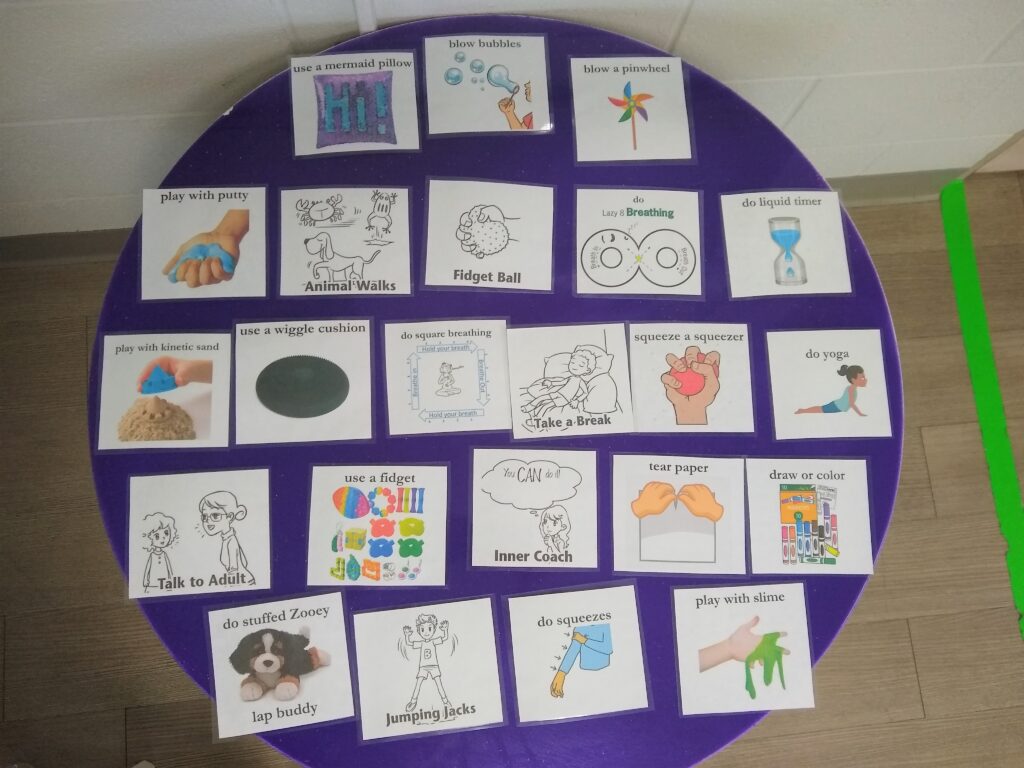 Here are some more of my favorite Zones of Regulation tools.