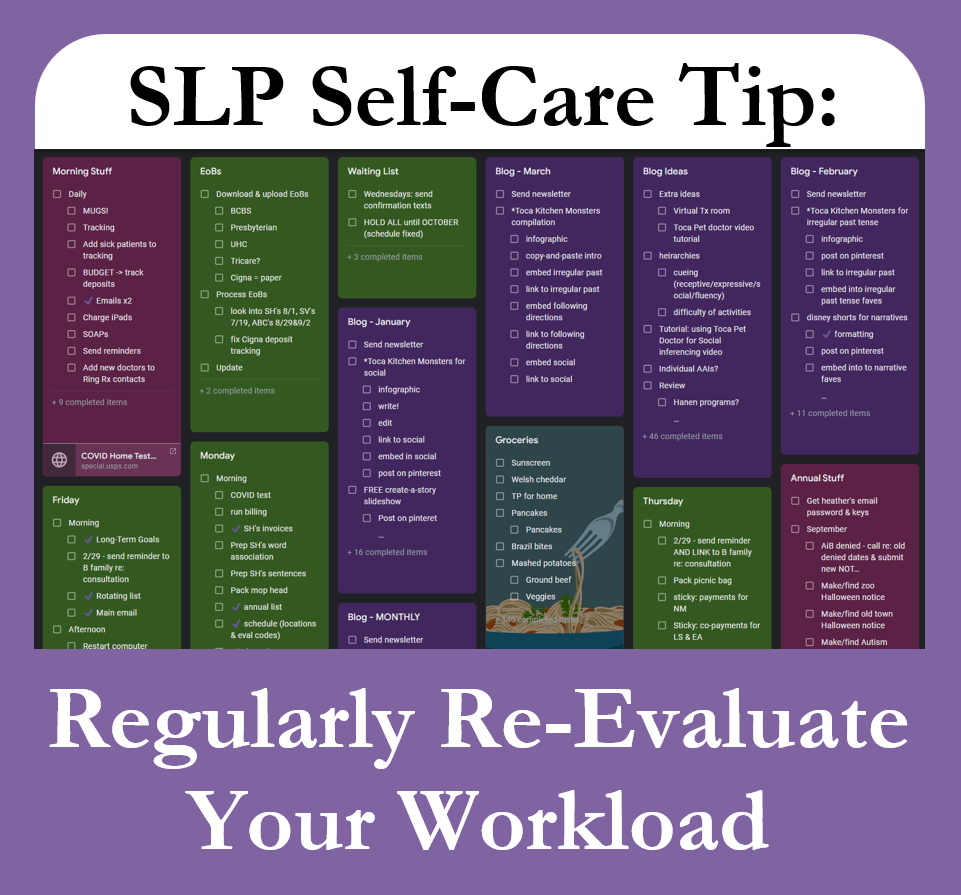 I often get into a "groove" while working. While this means I'm able to complete my work faster than when I started, it also means I become less mindful about the purpose behind my work. I find it really helpful to take a step back a couple times each year and examine why I'm doing each task.
Unfortunately, much of our workload is non-optional: we're required, by law, to complete detailed reports, keep detailed treatment notes, complete continuing education credits, complete any other paperwork our employer's require, and (in my case) call insurance companies. These requirements are so vast that it's important for us to look for the places that we can cut back. In order to do that we have to evaluate: "Why am I doing this task?"
I did this recently with this very blog. I've been having a really difficult time coming up with ideas for SLP Self-Care Tips so I went back to the question: "Why did I start a blog in the first place?"
I started this blog as a way for my graduate student clinicians to get ideas for unstructured play-based activities. These are some of the hardest activities to implement speech and language treatment techniques in, but they're also the most effective for generalization.
So I've decided to ditch any further self-care tips and to focus my future blog on topics that will benefit my future graduate students. This means that for the next few months I'll be re-posting some of my ideas to better-organize my blog for graduate students who are looking for ideas in unstructured play-based activities.
Graduate students (and anyone else who is interested) will be able to more easily navigate the blog from the bottom of my "Us" page here.
Want more ideas? Subscribe to my monthly newsletter!