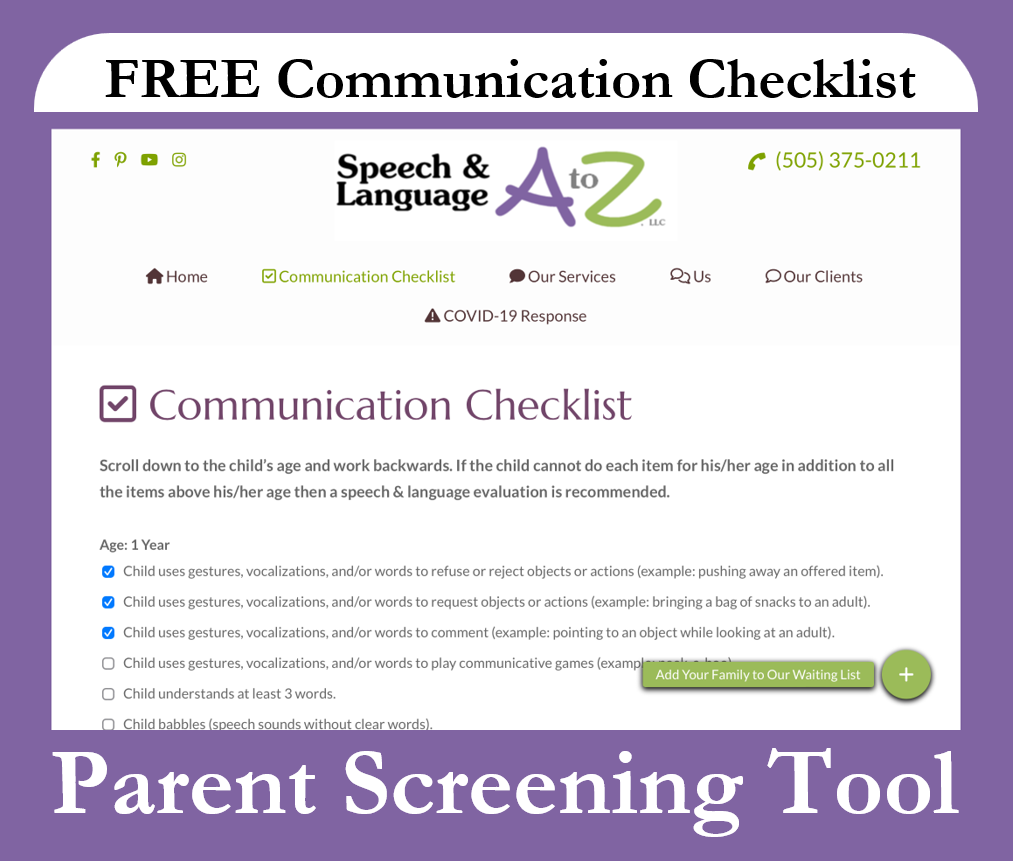 I often get parents who are family, friends, and colleagues asking me whether their child needs speech & language treatment. I honestly can't answer without more information.
Usually before a child receives treatment the following steps are made:
Screening – these tests tell providers whether more detailed testing is needed.
Evaluations – these tests compare each child's speech and language skills to their peers. This is the only way to know, for sure, whether a child is struggling enough with their speech and language skills for insurance companies to pay for their treatment.
Treatment – insurance plans will only pay for this once an evaluation has proven they're struggling enough with their speech and language skills for them to pay (with a couple exceptions, such as a diagnosis of Autism Spectrum Disorder).
Rather than just tell concerned parents that I don't know whether their child could receive speech and language treatment I developed a checklist from the PLS-5 Screening Test, the GFTA-3, and Rhea Paul's book Language Disorders from Infancy Though Adolescence. I recently converted the checklist to a FREE digital format and put it on my website here. Parents can use this checklist to get a better idea of whether a speech and language evaluation is needed for their child and I feel better that they're able to have some solid evidence-based information about their child's communication skills.
Want more ideas? Subscribe to my monthly newsletter!