In the fall of 2020, after 6 months of completing all 25 of my weekly appointments through telepractice/telehealth/video calls with my patients' highest attendance rates recorded, I experienced my first ocular migraine. It was extremely unpleasant and I hoped it was just a fluke. When I had another a couple months later I immediately made an appointment with my optometrist.
I learned a lot from that appointment. First, I learned that my optometrist was seeing a drastic increase in patients with vision problems due to what he called "zoom eye." With further research I learned that increased screen time is associated with increased headaches with adolescents and adults.
My optometrist prescribed several things that helped, but what helped more than anything was the 20-20-20 Rule: every 20 minutes I look at something 20 feet away for 20 seconds. It was easy to do between appointments and now that I have half my appointments in-person. It was much harder during video calls. So I moved my desk to face one of my office windows. During video calls I try to look out the window for 20 seconds while the child is watching a short video (either as a therapy activity or reward). One of the reasons I schedule 45-minute appointments is to give myself the 15 minutes between appointments to disinfect, clean up, and set up, but now this also gives me an opportunity to take a break from screens when I have back-to-back telepractice appointments.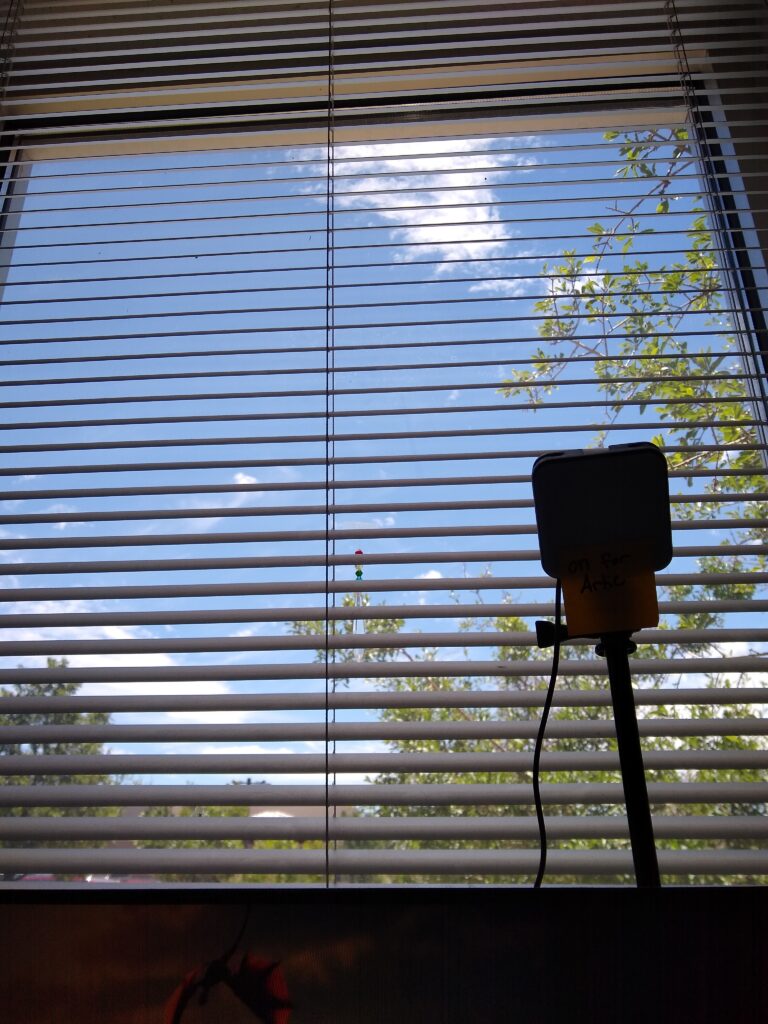 I also try to stay away from screens as much as possible on Sundays. Since I enjoy watching TV and movies I set up my house so that I can sit near the TV while looking out the window – this allows me to participate in "family time" watching TV without looking at the screen, though I occasionally cheat when I have to see what's going on (like the mascot scenes in the first episode of the second season of Ted Lasso!). One of my favorite ways to spend my Sundays is in my yard with my dogs, which is why I decided to write this post for National Service Dog Month!
Sometimes I feel like I'm the only SLP who is still seeing some patients on video calls, but these lessons ae still important for those of us who are completely in-person since we spend so much time doing paperwork on screens, too!