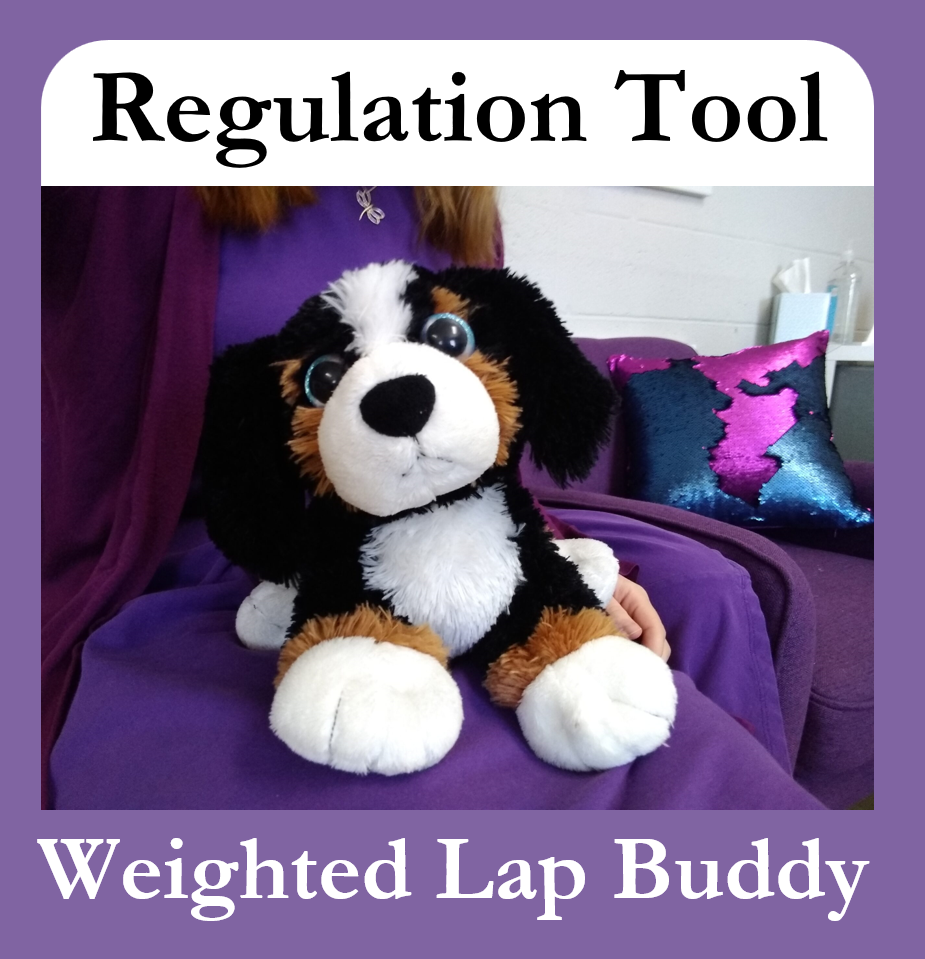 A "weighted lap buddy" is like a small weighted blanket in the form of a stuffed animal. These help kids who have trouble sitting in their seats, kids who feel nervous, or even just kids who love stuffed animals! You can find weighted lap buddies for $40 – $50 on Amazon, but I wanted to make my lap buddy look like my speech therapy dog, Zooey, who is a Basset Hound/Husky/Great Pyrenees/Black Lab mix. Luckily she's tricolored so it was easy to find a Burmese Mountain dog stuffy ($29.99) with her coloring. I bought blue eyes ($5.19) to match Zooey's. To add weight I bought 2 pounds of aquarium pebbles (which will stand-up to possible disinfectant getting through all the faux fur and cost $10.99) and baby pants with feet ($7.99). So in total I spent about $55 on my personalized lap buddy and it was totally worth it!
Once all the pieces arrived I took the stuffing out of the dog's head to un-attach the brown eyes and attach the blue ones. Then I re-stuffed the dog's head. I then took apart the seam at the dog's back and removed some stuffing. I filled each baby pants with pebbles and then sewed them together at their waists. The hardest part was squishing the feet of the pants (with pebbles in them) into each leg in the stuffy. I think 1/8th of the pebbles ended up in each leg and 1/2 ended up in the body. I then re-stuffed the stuffy and re-sewed the seam on her back.
The kids love this lap buddy! Zooey was a little scared of it (maybe it looks too much like her?), but she's warming up to it. I have a couple kids who have used the lap buddy during their evaluations and it helped them more than any of my other regulation tools!