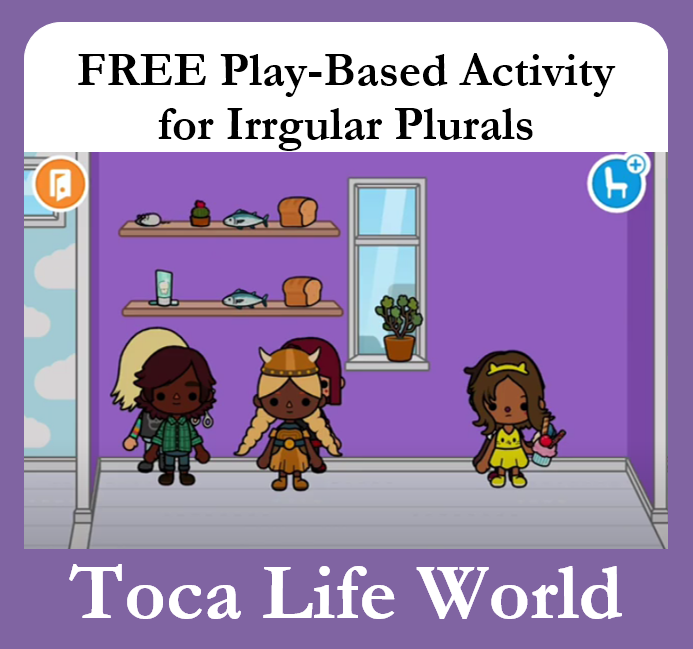 I made another tutorial for Toca Life World. In this one I show how to make a room to target irregular plurals. Unfortunately, there aren't as many irregular plural targets with the free version of Toca Life World. Here are the addons you can buy to add more targets:
Barn (for sheep) – $0.99
Dentist (for teeth) – $0.99…
…or the Misty Cottage (also for teeth, but it's helpful for articulation, too) – $1.99
Want more ideas? Subscribe to my monthly newsletter!