Before COVID-19 I kept a sensory tub. I would change the filling every month and my patients would use it to help their regulation as we worked. Now that I'm more concerned about the kids sharing germs I've switched to individual containers of sensory supports. I keep each child's sensory support in their own box (which have a label with their name and is on a shelf that is covered by a fabric shelf-cover during treatment) and throw them away each month.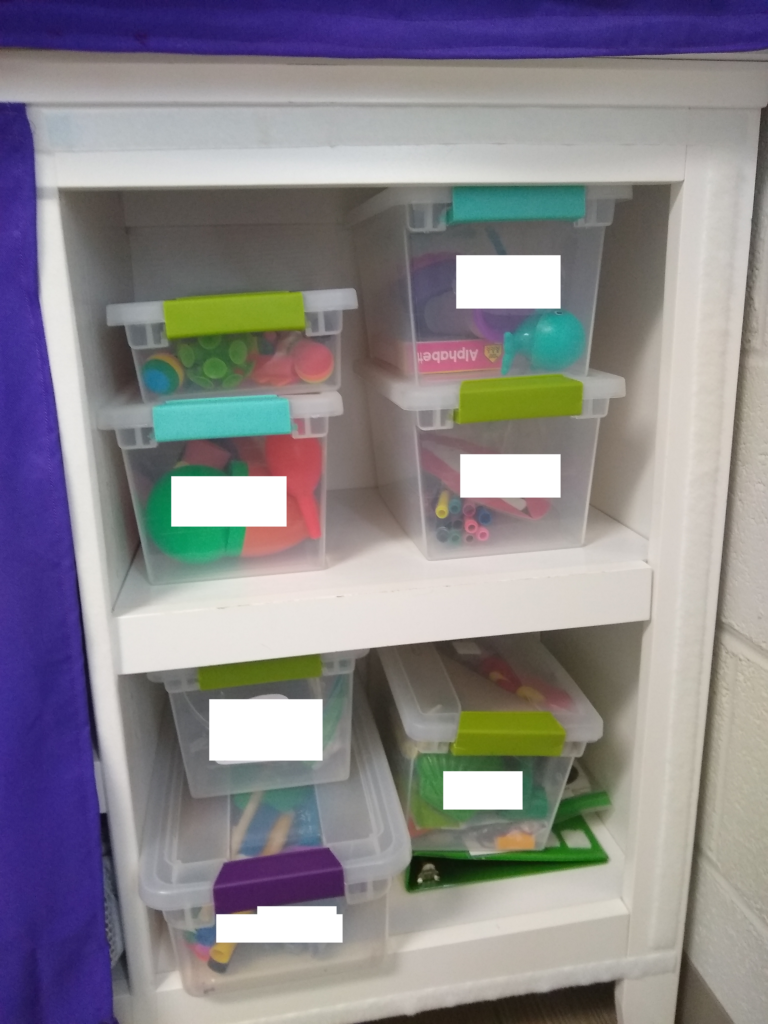 Then the kids get to choose which kind of support to replace them with. Right now they get to choose from…
Here are some more sensory supports sold in individual containers to consider:
Here are some more of my favorite Zones of Regulation tools.