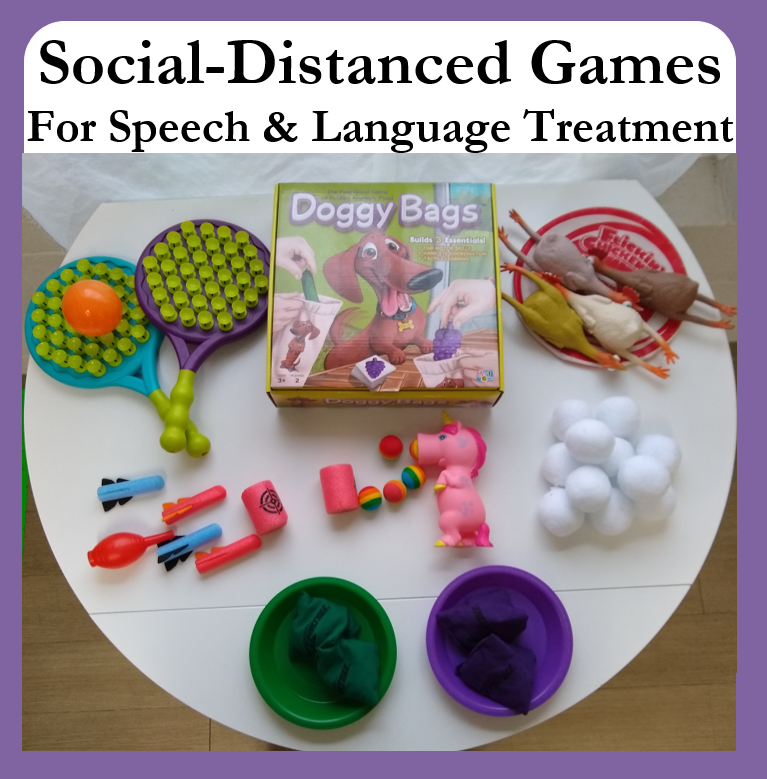 With continued recommendations to maintain social distancing and patients whose parents are concerned about the vaccine I'm continuing to brainstorm games that actually include social distancing that I can use during speech and language treatment. All of these games can be used as rewards or breaks while using common speech and language techniques. Some of them, like Doggy Bags, can even be modified to include speech and language goals.
Games and Activities I'm Currently Using
Games and Activities I've Yet to Try
Want more ideas? Subscribe to my monthly newsletter!