Registration Form
Learn tools to teach your child communication and social skills!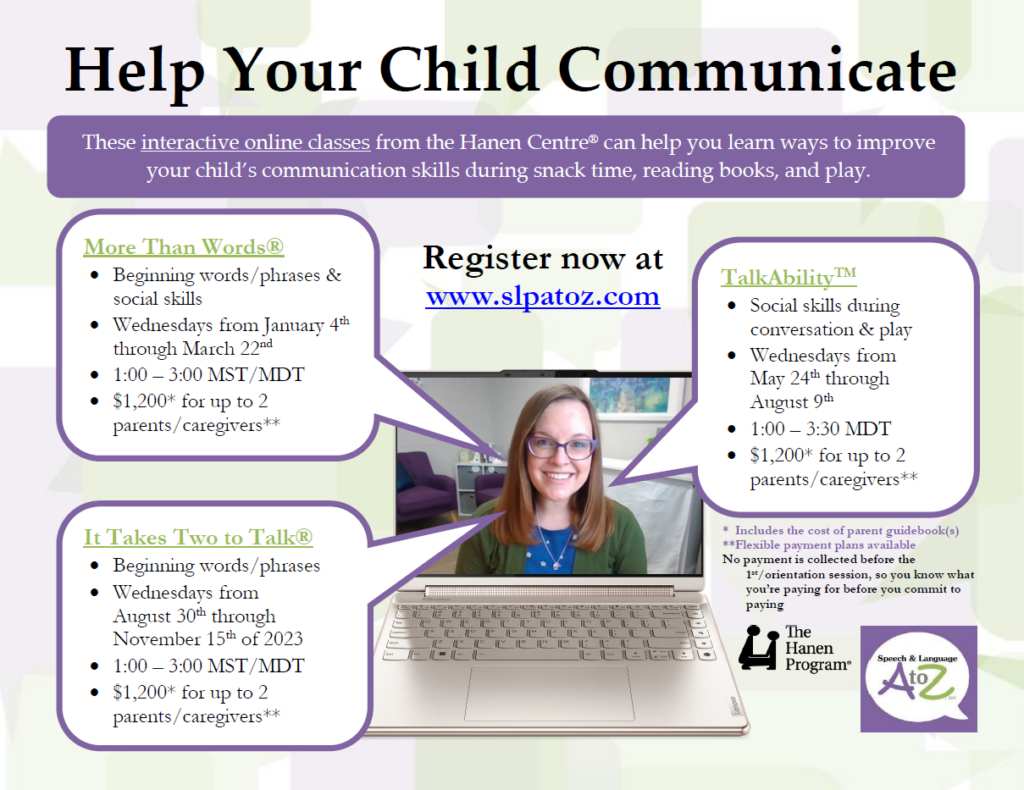 You spend more time with your child than any professional – that makes you the expert at your child and your child's best helper. The Hanen Centre®'s More Than Words® Program provides parents with tools to help their child develop stronger communication and social skills. This 12-week program teaches parents strategies to help their child use words or short phrases, understand others' words, and learn basic social skills like eye contact and following eye gaze.
Amy M. Schulz, MS, CCC-SLP, is a Hanen-certified Speech Language Pathologist who offers the More Than Words® Program online through interactive video conference calls each spring for parents in the states in which she's licensed: New Mexico, California, and Maryland.
For more information on the More Than Words® program visit Hanen's orientation website here.
No payment is collected until after the 1st/orientation session. This ensures that you know what you're paying for before you pay. After that the program costs $1,200, which can be paid in weekly or monthly installments of $100.