Registration Form
Learn tools to teach your child communication skills!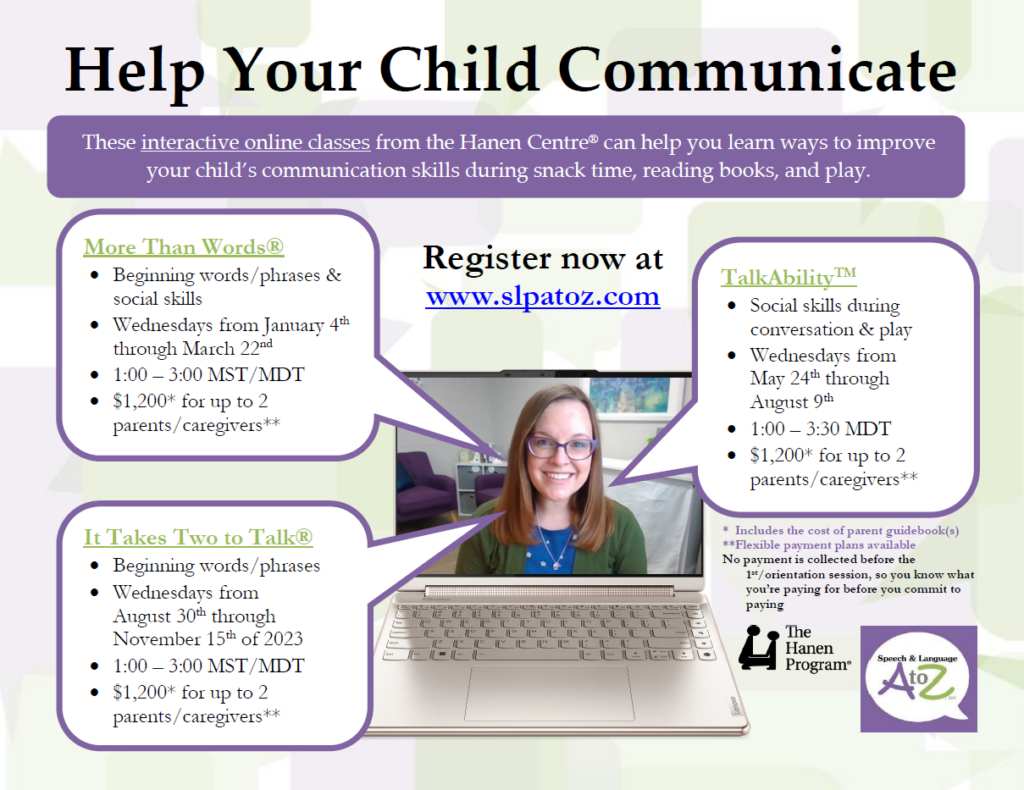 You spend more time with your child than any professional – that makes you the expert at your child and your child's best helper. The Hanen Centre®'s It Takes Two to Talk® Program provides parents with tools to help their child develop stronger communication skills. This 12-week program teaches parents strategies to help their child use words or short phrases, understand others' words, and learn more words.
Amy M. Schulz, MS, CCC-SLP, is a Hanen-certified Speech Language Pathologist who offers the It Takes Two to Talk® Program online through interactive video conference calls each fall for parents in the states in which she's licensed: New Mexico, California, and Maryland.
No payment is collected until after the 1st/orientation session. This ensures that you know what you're paying for before you commit to paying.